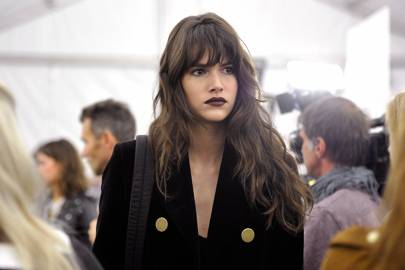 But, we're calling it. 2018 is going to be even better.
You know what they say "new year, new hair" and there's going to be some serious hair flipping going on with these trending colour, cut and style ideas.
Get ready for some inspiration overload…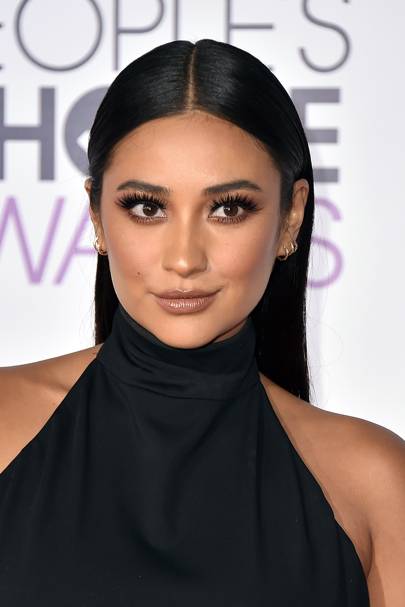 Statement middle parting
Changing your parting can change your life (well, your hair look at least). This year it's all about splitting it straight down the middle. The more dramatic, the better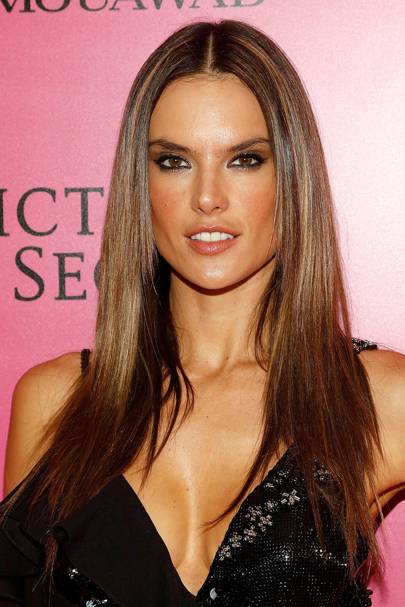 Straight up luxe.
We're going back to 2001 when ghd first launched and the only way to wear your hair was super straight.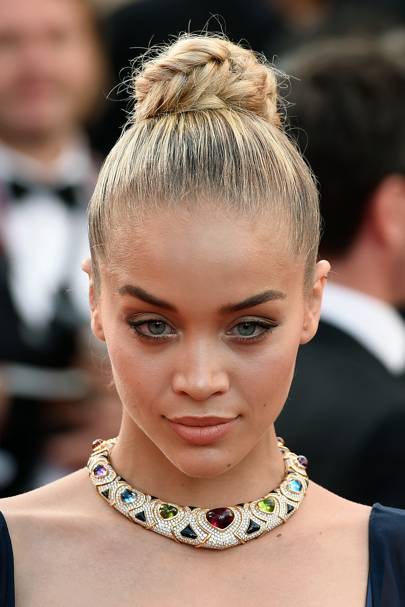 Ballerina buns
Ballerina buns are back, only this time we're keeping them smaller (RIP donuts), sweeter and slicked back. Add a braid to your lengths before twisting into a bun for a little something extra
Wet-look waves

Finally, a look that won't be ruined in the rain! But it does take some talent to perfect – start by curling your hair in different directions, then run a generous amount of treatment oil through your lengths and finish with a soft wax for hold and shine.

Soft fringes and undone layers

Is it just us or did all the Victoria's Secret Angels immediately head to the hairdresser after Tokyo to have a fringe cut? We're looking at you Taylor Hill and Romee Strijd… but we all know Vanessa Moody (pictured) got there first.

Choppy punk fringes

A little more edgy and a little less hair in your eyes. Both Bella Hadid and Emily Ratajkowski rocked faux versions last year, but the truly badass will make it a permanent change.

Glossiness equals greatness

Want your hair to be as blinding as your highlighter? Amal Clooney and Kate Middleton have been giving us glossy blow wave envy for years, and it ain't going to stop any time soon.

But undone is equally fun

Lazy girls, we got you. Matte, textured, "I don't give a s..t" hair is the look we'll all be spending 20 minutes trying to make it look like it took us only two to whip up. Think bed hair in a bun – simple!

Bringing back the bowl cut

If Zendaya can do it, you can do it. Despite what you might think, a bowl cut can been adapted to suit any hair type and face shape.

Embellish a little

Add a little glitz and glamour to your 'do with hair jewellery. Pop some bling in your braids, sparkly studs in your updo or simply slide in a headband for easy elegance.

Beach waves, always

Have your sea salt spray and curling tongs at the ready because beach wave hair isn't going anywhere. You don't need to live by the sea to look like a bronzed beach goddess, just add some fake tan and you're good to go.

Cool coppers

We adore red hair, whether it's bright and fiery or a muted strawberry blonde.

Go for gold

Blondes in particular will be steering away from silvery platinum tones and going back to their golden roots.
Keep it classy, not brassy by popping a toning shampoo in your shower.

Crimped and primped

Crimped hair has been biding its time in the style sidelines, but we're ready to welcome it back with open arms. Those with thin hair will find it particularly handy for creating volume and the illusion of thicker hair.

Touch me texture

A little texture here, a little kink here and a freshly washed finish that's hard to fake. Those who are lucky will be able to wash and wear, but for the rest of us: blow-dry straight, but leave your lengths slightly damp. Twist and pin into place while you finish getting ready, and then release just as you walk out the door.

80s perm

Curls, curls, curls. Big like the 80s, but tighter tendrils and more frizz control thanks to today's smoothing products.
Got a serious case of the frizz?

New wave

Not straight and not quite curly, but something in between. This new wave isn't overly styled, but isn't messy either. Kaia Gerber is leading the pack with this one.

70s vibe

Get your groove back with by channeling your inner hippy. 70's hair is going to be a huge trend for this year. The loose, bouncy curls with disheveled edges that made the decade so memorable, have now returned and are guaranteed to be seen everywhere.

Sleek low ponytails

The perfect second or third day hairdo. Use your natural oils to sleekly comb back your strands and tie tightly at the nape of your neck. Smooth your ends with a serum for an extra glossy finish.

High retro ponytails

Sleek in the front and volume in the back. The higher and more voluminous you can make your ponytail for this look, the better. It's an ideal style for getting extra wear from your curls or blow-dry.

Rose gold is here to stay

The hair hue we all fell in love with in 2017 is still making our hearts race. And because we're also 70s obsessed, we predict pinks and rose gold colours will be appearing more as a muted wash in 2018 – reminiscent of an old polaroid photo.

Natural curls

More and more curly haired queens are moving away from weaves and relaxers to embrace their natural curls. Whether yours are big and bouncy, frizzy or kinky – they're all beautiful!

Charcoal

Silver and light grey hair have been huge hits on Instagram in the past, but we predict a darkening of this shade to more of a charcoal in 2018. By taking the grey deeper, the hair will look more glossy, nourished and healthy. Moving on from light grey and silver balayage, charcoal grey is a soft transition and at the same time, really striking. This trend is perfect if you've spent hours in the salon to achieve lightened hair but want something different for the New Year."

Courtesy of Glamour Magazine